APPLICATION
Furnacing and purifying raw materials. Washington Mills offers the know-how to custom furnace raw materials.  
CHALLENGE
A refractory company had been troubled by the trend they'd seen over the years of steadily increasing impurities in a key raw material they sourced for one of their major product lines. They believed the impurities were to blame for the increased failure rates in their final product. They assigned an R&D team to the challenge of removing the impurities from the raw material. The team had some basic knowledge of electric-arc furnace technology and believed it could be a method for removing the impurities, but they lacked the equipment and the know-how to test their idea.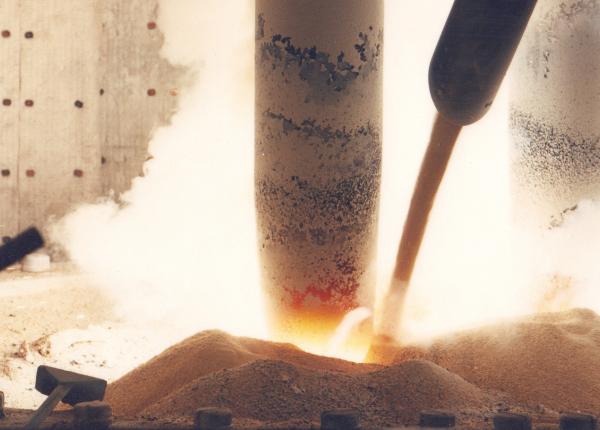 SOLUTION 
They contacted Washington Mills' custom fusion and milling group to see whether Washington Mills could help. The company didn't need tons of material. They just needed enough to test in order to see if;
The impurities did in fact reduce 
What the potential cost would be if they were to employ electric-arc furnace technology on a larger scale
Washington Mills analyzed the raw material and quickly qualified it as a good candidate for a test in its pilot scale electric-arc furnace. Based on previous experience with similar impurities, Washington Mills felt confident that the unwanted impurities could be successfully reduced in an electric-arc furnace. Washington Mills ran the trial in its pilot furnace which is a scaled down electric-arc furnace capable of producing just several pounds of material in only a couple of days. Highly skilled and knowledgeable furnace technicians were able to produce fused compositions using the correct power and voltage settings. The pilot furnace produced three pounds of material that showed only trace levels of the unwanted impurities.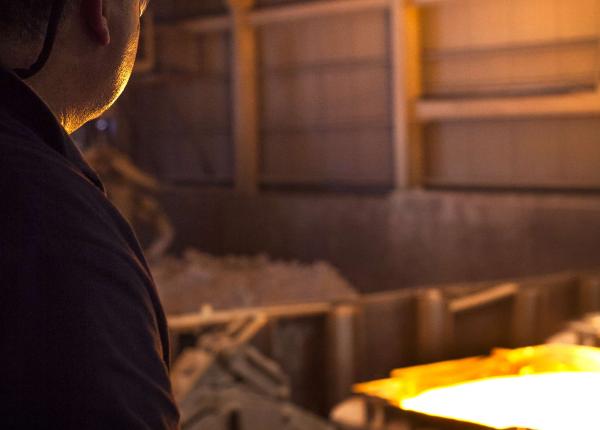 RESULTS
By working with Washington Mills' custom furnace and milling group, the customer successfully proved its hypothesis that electric-arc furnace technology could reduce unwanted impurities in the raw material. The customer was very pleased that Washington Mills' technology and know-how had made the test possible. The customer could now take the idea a step further and work with Washington Mills to draw up what the projected production costs might be to run the same material on one of Washington Mills' larger furnaces. Washington Mills proved that the technology was feasible, and the customer made significant progress in solving its raw material problem.
Process Expertise and Beyond
Share a raw material success story or inquire about the process.